We provide a number of different training platforms. One of our more successful platforms over the years has been our ability to train people for the Special Forces and Elite forces.
Our pre-military training program was developed around Nick Grainge's own unique route into the Special Forces. This allowed him to understand what training is needed and how to get it right the first time.
You do not need to be just fit and strong. The knowledge of how to train is more valuable than anything else. The ability to know and understand yourself, your limits, or lack of them, is vital together with your mental capacity and application.
Military fitness training is in a class of its own and some would say it's not for them or they have an "I can't do it" attitude. All those who have been through our pre-military training have reaped the rewards our progressive military-style fitness training, boot camps and fitness sessions.
When Nick was a recruit for the Special Air Service, he always found himself on the first 4-tonne vehicle to leave at the end of a training exercise, no matter what time he started on the day. The faster lads start at the back and he found himself starting last a number of times. On one occasion, Nick was last to leave and first to get back; he set a course record for time.
The key for Nick was in his preparation and training leading up to selection. If you want to be the best at something, you have to be passionate and put great effort into it. However, essentially, a huge part of being successful is training correctly and managing your training time to maximise potential.
Nick developed himself in the hills prior to doing selection. This is vital. Nick's knowledge and experience enable us to help people prepare for military courses or similar aspirations. It's certainly not all about putting a 60lb Bergen on your back and running in the hills all day long. It's about balancing correctly at all levels, working on your inner resilience, and becoming robust which is vital to success.
Some of the apparently fittest and capable people attempt and fail selection. We can help you succeed with our unique physical and mental approach to training.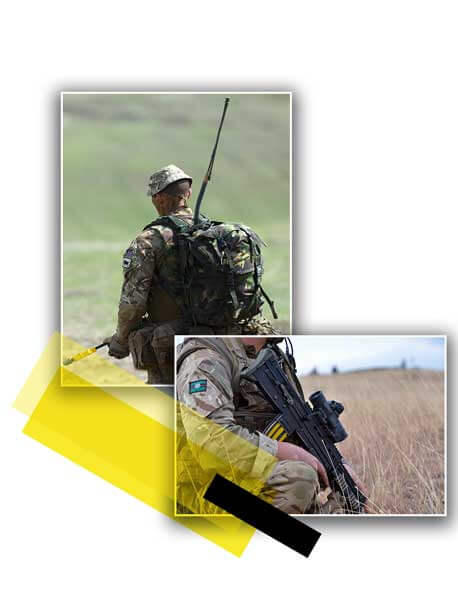 Monthly cost:
Members £185 (includes Elite Outdoor Fitness membership worth £20).