The Special Forces Training Program
Nick left the military many years ago after serving as a SF soldier. Since then he is invested heavily in health, fitness and nutrition and won many events and races all over the world with a couple or world records too.
Elite Outdoor Fitness provide a number of different training platforms. One of our more successful platforms over the years has been our ability to train people for the Special Forces selection and BAC.
The Elite Outdoor Fitness pre-military training program was developed around Nick Grainge's own unique route into the Special Forces. This allowed him to understand what training is needed and how to get it right the first time.
You do not need to be just fit and strong for passing SF Selection. The knowledge of how to train is more valuable than anything else. The ability to know and understand yourself, your limits, or lack of them, is vital together with your mental capacity and application.
EOF's Special Forces fitness programs is in a class of its own. Some training for selection have an -"I can't do it" attitude. All those who have been through our pre-military training have reaped the rewards of our progressive military-style fitness training and programming and passed BAC and selection to date.
The key for Nick was in his preparation and training leading up to selection. If you want to be the best at something, you have to be passionate and put effort into it. However, essentially, a huge part of being successful is training correctly and managing your training time to maximise potential wtih a gentle progression to Bergen work in the hills.
Nick's knowledge and experience enables us to help people prepare for military courses or similar aspirations. It's certainly not all about putting a 60lb Bergen on your back and running in the hills all day long. It's about balancing correctly at all levels prior to any weighted fitness.
Some of the apparently fittest and capable people attempt and fail selection. We can help you succeed with our unique physical and mental approach to training.
Nick, the founder of Elite outdoor Fitness has been the discrete "Go-To" for SF recruits in passing selection or some time now. At the time of this update, we currently have a 100% success rate in passing BAC and Selection. 
What we offer:
Video call:
To establish correct approach
Timeline based on your past experience and current level of fitness, training and body composition
Advice on Nutrition, Diet, Stress, HRV, VO2 max and accurate max Heart rate, Injury management, Mobility stretching foam rolling and much more
Advice on kit, equipment and practical skills
Progressive training package to enable you to complete and comfortably Pass BACs and follow-on courses
Overview of the comprehensive programming and guidance strategy
Training Package includes
Fitness
Basic Run and Bike package getting basics right LSD 65-75%, Efficiency 75-82%, Tempo 82-88%, VO2 max 88%+, Cross training and Strength and conditioning guidance
Running / Bike Long Slow Distance 65-75% max HR – clean fatigue 6 miles up to 18 miles 30lbs
Speed work VO2 max 82-95% max HR – 200m 400m 600m 800m 1000m
Tempo Work 1,2,3 82-88% max HR – Run and Bike 3-20 mins reps, 30sec – 1 mile uphill / downhill repetitions up to 65lbs
Speed vs Endurance 75-85% max HR – Up to 3m tempo vs 1m efficiency x 3 (weighted and non weighted)
Bergen Progressive 75-88% max HR- Progressive 75-88% max HR up to 12 miles 60lbs
Bergen Hills 70-88% 6-8km per hour pace 20-65lbs all routes 12-18 miles
Bergen Hills with Hill reps – Hill reps up to 75lbs 10-14 miles
Fireman carry training, cross training , step up training, hill training, cold weather, hot weather and snow training
Strength training package involving 5-75 rep range Power 10% Strength 45% Muscular Endurance 45%
Recce
Recce route paths and trails and pacing Brecon and Black Mountains area – All civilian adventure racing routes for Ricochet, Ironman, point to Point and Endurance (over 3 days) completed with above full weight min 6km per hour
Fan Dance Practice and pacing – Sub 4 hours full weight
8 mile hilly CFT Practice and pacing – Sub 1:40 full weight
Practical Navigation Etc
Practical hill navigation map reading days
Practical Hills Fell running and Bergen fitness and pacing days
Weekend practical kit and Bergen equipment weekends basas, hammocks and living out of Bergen Drills
Weekend fitness – Living out of a Bergen for 28 hours to involve Bergen hills 4.5 hours, 10km fell run, Night Navigation, 8 mile hilly CFT sub 1:50
Night Micro Navigation
Robustness and mental resilience conditioning
My aim is to evolve you from your current fitness level to  passing Special Forces Briefing course and selection. This requires your body and mind to gently build on a basic foundation before you even look at a Bergen.
The body needs to build progressively so that it can much later, take the demands of carrying a Bergen at speed over the hills.
Familiarise you with how to work hard for long distance and manage your nutrition and hydration while administering yourself with kit available within your Bergen.
Be able to adapt to any situation based on a well discapline balance of components of physical fitness.
Prepare you to be confident in your ability at all levels.
This is a course that has a very high failure rate and more so nowadays than before, it's essential to be well prepared, well ahead of time and before the course starts, to allow injury-free robustness and a solid fitness foundation. This enables a potential recruit to have the base foundation needed 3 months prior to the BACS course start date.
The course can not be underestimated in its difficulty, and there is no let-up from day one, no time to manage progression while on the course, you have to be ready day one week one – which is BAC! Yet, it is very achievable with the correct guidance.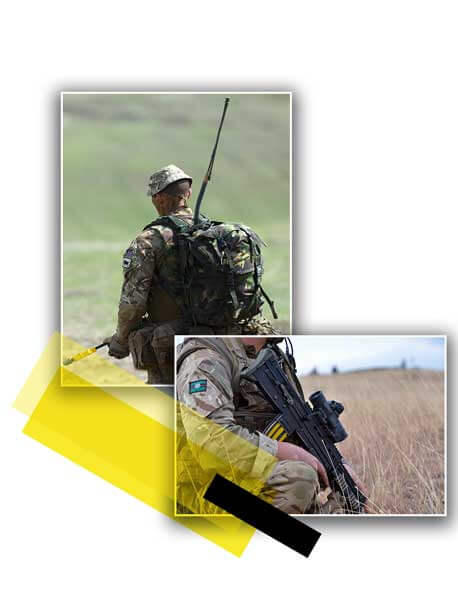 Monthly cost:
£185 which includes free access to our online community and discounted fitness days and services