STAIRWAY TO HEAVEN
12 June @ 6:00 AM

-

9:00 PM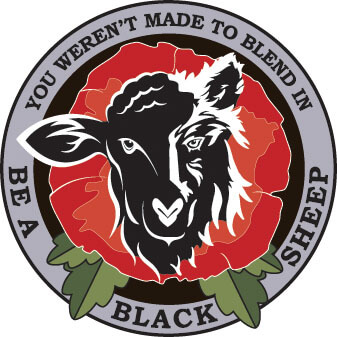 This will be a 12hr challenge, with a 3hr concession for those attempting the Marathon distance. Those attempting the marathon can go off at 0600, and everyone else will be off @ 0900, you will need to hit the top of the ladder in and around 2000 on your final rep to enable everyone to be back at the Village Hall by 2100. The aim being really to enable people to complete as many reps as the want to or can do with no real additional pressure in the time available.
You can complete it loaded, clean fatigue or a combination of the two. When we use the term 'Black Sheep Marathons' we refer to that as a personal metaphorical goal, just It is your bar to set!
The challenge involves a 3 mile walk/run to Jacobs Ladder at the Start of The Pennine Way in Edale, one rep (up and down) of Jacobs ladder is 1 mile with 500ft of elevation, (it is 20 Reps to complete the Marathon Distance) + 3 miles back to the start point.
It's a marathon, but it's not a normal marathon, it's a Black Sheep Marathon.
We will also be doing #10forLloydy as the event will be held the weekend before 'Lloydy Day', which is 16th June.
YOU CAN REGISTER YOUR INTEREST ON THE GOOGLE SHEET – CLICK THE LINK AND GO TO THE 'BSM – 2021' TAB.
As with all Black Sheep Events, there is no cost associated to participate unless we have to cover costs of using the route, but would ask you to consider making a donation to The 100 Peaks Fundraising Cause, which will be SSAFA for 2021, details of which are via the link below.